Hotel Fischer
Hotel Fischer
The atmospheric Hotel Fischer is situated in a quiet and central location. This authentic Austrian hotel is in the pedestrian area of St. Johann in Tirol. Here you will enjoy typical Tyrolean hospitality. The rooms are simple, have a typical Tyrolean style and are equipped with a television and a well maintained bathroom. In the mornings you will enjoy a delicious breakfast buffet giving you plenty of energy for the day to come in the mountains. The ski lift is 800 metre away but the ski bus ,that will quickly get you there, stops just 150 metres from the hotel.
After a fine day on the pistes, enjoy a well earned drink in the really cosy Hotel Fischer's stube. Afterwards, you can warm and revive yourself in the sauna or infra red cabin in the small wellness centre. At extra cost you can also book a relaxing massage.
Read more Hotel Fischer
View less Hotel Fischer
Room types
double room
for 2 till 3 persons
surface: 23m²
1 double bed
Television
Radio
Telephone
bathroom with:shower
sink
toilet
hair dryer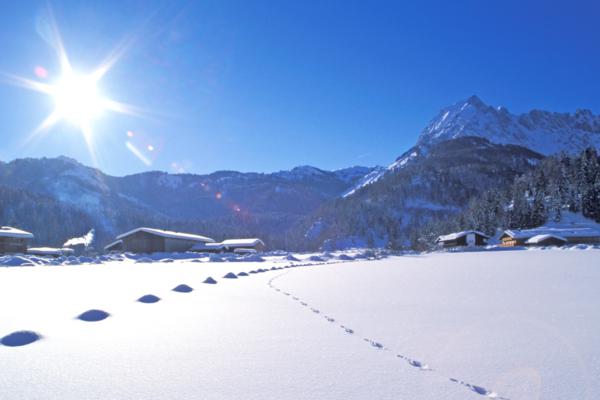 St. Johann in Tirol
The sundrenched St. Johann in Tirol that is situated at the foot of the KItzbuhler Horn is an ideal palace to spend your winter sport holiday. There are many cosy family pensions and no shortage of bars, confectioners and discotheques. There is a really cosy après ski scene and if you want a really special night out then the lively town of Kitzbuhel is close by. St Johann also has a swimming pool, a tennis hall, a fitness centre and restaurants. The pleasant town centre is situated around a cosy, partly pedestrians only, town square known as the "hauptplaz".
Location and surroundings
distance to train station approx. 1500 metres
distance to ski bus stop approx. 150 metres
distance to ski lift approx. 800 metres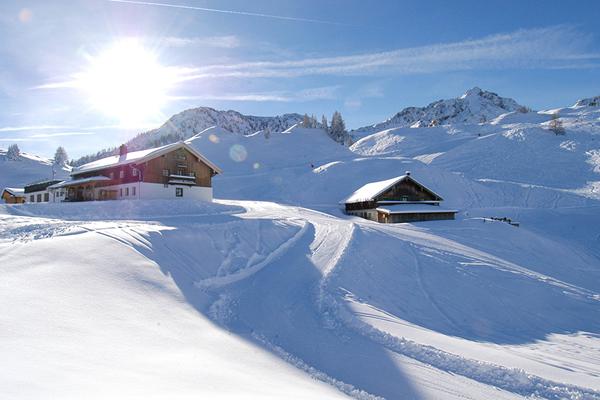 3 Länder Freizeit-Arena
The skie region 3 Länder Freizeit-Arena, formerly known as Schneewinkel, consists of a number of smaller destinations on the borders of Tyrol, Salzburg and Bavaria. 3 Länder Freizeit-Arena consists of several smaller ski areas in this region that are very suitable for families and beginners. Descend along the varied slopes, cross country skiing through the fresh snow or a bite to eat on the slopes: this is possible in 3 Länder Freizeit-Arena! Along the beautiful forest edges you cross the snow-proof north slopes of this varied ski area. The area has an extensive collection of snow cannons, so even when snow fall is less, you can ski here. Excellent ski buses connect this vast area, making many challenging trips possible.
Practical information
Capital:
The capital is Vienna.
Language:
The official language is German but English is widely spoken as well.
Time:
There is one hour time difference with the UK (GMT+1).
Money:
The official currency is the Euro.
Tipping:
It is customary in Austria to tip between 5% and 10% in bars and restaurants.
Food & Drink:
Austria is known for its Vienna Schnitzels and Glühwein. Tap water is safe for drinking.
Opening times shops:
Shops are usually open from Monday until Friday from 09.00 AM to 18.00 PM (some shops close during the afternoon). Most shops are closed on Sunday.
Travelling by car:
Snow chains are obligatory in the Alps. You need a toll permit for the motorways in Austria. You can buy the permit at the AA in the UK or in Austria at the major border crossings. The European Commission advises you to wear a safety reflector jacket in the event of a break down or accident. This vest can be purchased from the AA in the UK as well.
Voltage:
The voltage is 230 volt.
Mobile telephone:
UK mobile phones work in Austria as well.
Travel documents:
You need to be in the possession of a valid passport to travel to Austria.
Flight information
Flight packages are not available for this destination/resort. Please see the prices for self-drive packages (including lift passes) on the Prices and Booking tab on the yellow menu above.
Lift pass, lessons and material
The ski pass for 3 Länder Freizeit Arena is included.
Discounts:
The lift pass for children born after 1/1/2013 is free. Children born between 1/1/2000 and 31/12/2012 receive discounts on the lift pass. These discounts can be found in the calculation of your travel price.
Deposit:
On site you have to pay the deposit of about € 2, -. This amount will be refunded when you return the lift pass.
The above fees and discounts are valid when booking with Sunweb. Other rates are used are the resort.
Please note: the 2-day lift pass is only valid for the smaller ski area (Ski Star)
The ski pass for 3 Länder Freizeit Arena is included.
Ski lessons cannot be booked in advance. These can be booked at the location.
The hiring of equipment cannot be booked in advance. This can be arranged at the location.
The following materials can be booked:
Bronze
This material is ideal for beginners and intermediate skiers and snowboarders. This material is particularly agile, so it makes turning and breaking easy. Parallel skiing is also possible with these skis.
Silver
This is ideal material for intermediate skiers and snowboarders. The material is agile, but also suitable to cut corners sharp. Even at high speeds these skis provide great performance.
Gold
These skis and snowboards are made of high quality material, and are perfect for experienced skiers. This comfortable material is suitable on all track types and snow conditions.
Diamond
These are high performance skis and snowboards with the latest technology, and are suitable for the most experienced skiers.
TIP:
Tell our rental partner your exact requirements (eg off piste skiing) so they can help you select the right material.
NOTE:
A helmet is only included in this package for children up to 11 years old. If you are older, you can choose to bring your own, or rent one locally if available.