Apartment Matrei
Apartment Matrei
These well-equipped apartments Matrei are spread over a number of houses which are scattered over Matrei. The apartments are usually no more than about 10 to 15 minutes walk from the center and a bus stop is less than 350 meters away. Exactly where you are staying, remains a surprise until a week before departure when we inform you of the name and address of the apartment where you will be staying. Let us surprise you and enjoy your holiday.
Read more Apartment Matrei
View less Apartment Matrei
There are no room types available
Tip!
When you book several rooms, we can not guarantee that these rooms will be located within the same complex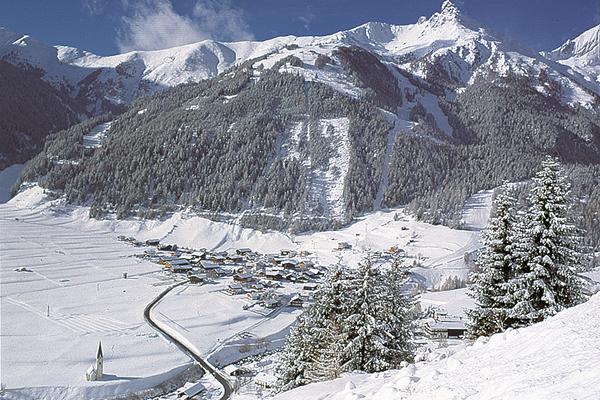 Matrei
The beautiful village of Matrei is amid the highest mountains in East Tirol. On the southern side of Matrei you will find the Goldried cable car that will take you to the pistes of the ski resort of Matrei-Kals. This is an ideal resort for skiers and snowboarders looking to avoid the crowds and the queues. There are also plenty of options for cross country skiers. The 25 kilometer long tracks start at Mitteldorf, roughly 5 kilometers from Matrei. Although Matrei is one of the lesser known ski resorts in Austria, there is plenty to keep you entertained like luging, parasailing, bowling, indoor tennis and ice skating. Of course, there is also a sauna and solarium if you want to relax for the afternoon or you can book a sleigh tour through the resort. In the centre of Matrei you will find some lively bars, good restaurants and plenty of nice shops.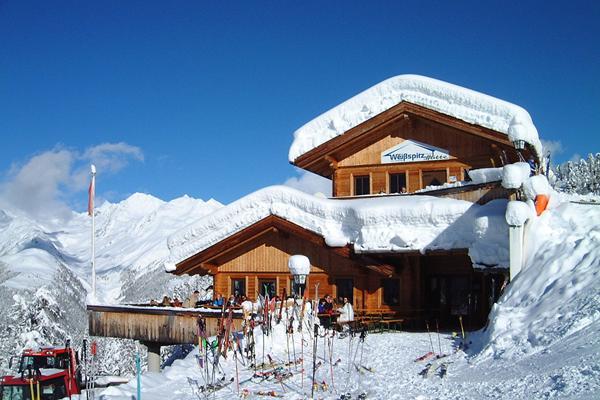 Grossglockner Resort Kals-Matrei
There is a lift that links Matrei and Kals which are both part of the same ski area. Now that these areas are linked, there is a total of 110 km (68 ml) of pistes to explore during your holiday. The ski resort has a great snow record, and also has many snow canons that can cover the lower pistes when deemed necessary. Thanks to these snow canons the 11 km (7 ml) long trail down to the valley is always open!
The ski area of Matrei and Kals is perfect for those who appreciate a lively atmosphere. There are two restaurants on the mountain which are perfect places to unwind during your holiday. Panoramic views, bright sunshine and Glühwein!
Practical information
Capital:
The capital is Vienna.
Language:
The official language is German but English is widely spoken as well.
Time:
There is one hour time difference with the UK (GMT+1).
Money:
The official currency is the Euro.
Tipping:
It is customary in Austria to tip between 5% and 10% in bars and restaurants.
Food & Drink:
Austria is known for its Vienna Schnitzels and Glühwein. Tap water is safe for drinking.
Opening times shops:
Shops are usually open from Monday until Friday from 09.00 AM to 18.00 PM (some shops close during the afternoon). Most shops are closed on Sunday.
Travelling by car:
Snow chains are obligatory in the Alps. You need a toll permit for the motorways in Austria. You can buy the permit at the AA in the UK or in Austria at the major border crossings. The European Commission advises you to wear a safety reflector jacket in the event of a break down or accident. This vest can be purchased from the AA in the UK as well.
Voltage:
The voltage is 230 volt.
Mobile telephone:
UK mobile phones work in Austria as well.
Travel documents:
You need to be in the possession of a valid passport to travel to Austria.
Flight information
JJe vliegt met Transavia vanaf Amsterdam naar Innsbruck. Deze vlucht duurt ongeveer 1 uur en 35 minuten. Tijdens de vlucht zijn maaltijden en drankjes niet inclusief.


Vertrekdagen

De vlucht naar Innsbruck vertrekt dagelijks.


Vertrek vanaf regionale luchthavens

Je kunt dagelijks vertrekken vanaf Rotterdam en Eindhoven. Houd er rekening mee dat je met vertrek en/of aankomst vanaf een regionale luchthaven mogelijk op de heen- en/of terugreis een tussenlanding hebt.


De transfer

Let op! De transfer van/naar je accommodatie is NIET inbegrepen. Een transfer is bij te boeken via
Innsbruck Airport
,
Holiday Taxis
of reserveer bij het boeken van uw reis een auto via Sunny Cars (in boekingsstap 2).
Lift pass, lessons and material
In step 1 of the booking process, it is indicated which days the lift pass is valid for (eg Sunday to Friday). If you would like the ski pass to start on a different day than shown in the booking steps, you must contact our contact centre by telephone. The booking can then be adjusted.
On destination, it is not possible to change the lift pass start date to another day. An extension of the lift pass can often be booked for an extra surcharge; the price for this can be found in step 1 of the booking process. The discount for "no ski pass" can also be found in the booking process.
Discounts:
The ski pass for children born after 1/1/2014 is free. Children born between 1/1/2001 and 31/12/2013 receive a discount on the ski pass. You will find these discounts in the calculation of your travel sum.
ID is required when collecting the ski pass.
Deposit:
You must pay the deposit of approximately € 5 on site. You will receive this amount back when you return your pass.
The above surcharges and discounts are only valid when booking through Sunweb. At the destinations, other rates may apply.
Wahoo! Your alert has been activated
Unfortunately something went wrong...