Les Menuires
Back
Skiing in

Les Menuires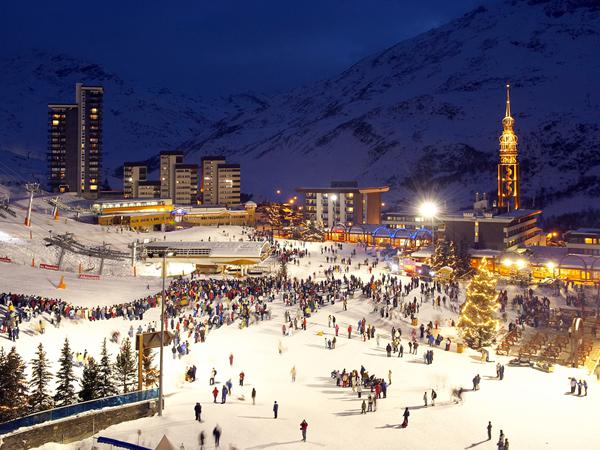 General information
Les Menuires, a village located just under Val Thorens, was built in the 1960's in the shape of a horse shoe. Although most of Les Menuires was built during that time, much has changed since. This can be seen in the remarkable differences in architectural styles. The village consists of different neighbourhoods. The more recent constructions in the neighbourhoods of Reberty and Les Bruyères have adopted a more authentic style using wood and natural stones. This is contrasted with the more functional, modernist buildings that characterised construction in the 1960's.
Taking off your skis after a long day on the pistes does not mean that the day is over. You could decide to soak up some sun on one of the many terraces overlooking the pistes or go shopping in La Croisette instead. The sports centre in the centre of Les Menuires is open 7 days a week, so even if the weather is bad, you can still keep busy. Les Menuires has many shops, restaurants and bars.
Skiing in Les Menuires
Most accommodations in Les Menuires are either on or adjacent to the slopes. This means that you will never have to walk far to start your day in the snow. The ski area of Les Menuires has approximately 160 kilometres of pistes. Even though, Les Menuires might be at a lower altitude than Val Thorens, it does have its perks as well. Les Menuires is more sheltered by trees than Val Thorens. For those who enjoy long ski tours, you can book the lift pass for the whole of Les Trois Vallées and boasts 600 kilometres of slopes.
This is a popular and affordable destination for big families and small groups.
Check out our holiday packages for skiing in Les Menuires! You can either book an all inclusive holiday or choose to book a self drive holiday. All flights packages to France include free bronze ski rental equipment. However, it is always possible to upgrade your ski material to a ski package that suits your experience level.
Show more
Show less
View all accommodations in Les Menuires
Top of page