Back
Skiing in

Les Deux Alpes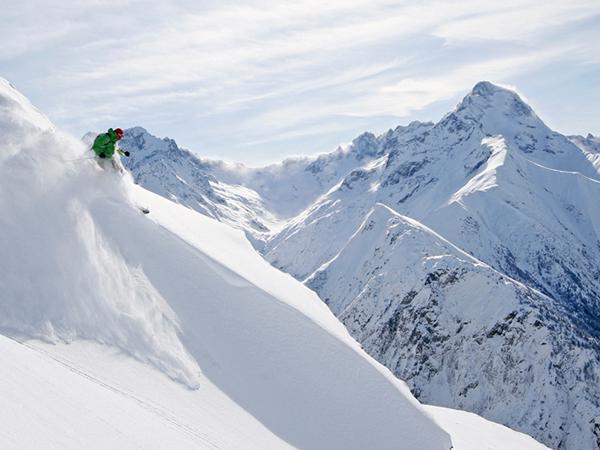 General information
Les Deux Alpes is a great ski area with 48 lifts and cable cars connecting to approximately 227 km (121 ml) of pistes. The glacier is one of the biggest skiable glaciers in Europe and provides an absolute guarantee of snow. Even in the summer the glacier is a popular skiing spot. Via this glacier there is a connection to the well known resort of La Grave. This resort is renowned for its spectacular off-piste trails. Here you can descend down to 900 meters (3,000 ft). This is a great trail for good skiers and snowboarders, although we do advise you to go with a guide. The descent to La Grave is included with a 6 day (min.) lift pass.

Of course, Les Deux Alpes does not cater exclusively to experienced skiers and boarders. Beginners and intermediates have plenty of options to choose from. There are a few suitable intermediate pistes on the glacier as well. At an altitude of 2600 meters (8,500 ft) there is an extensive snow park with a half pipe, spine, various jumps and a boarder cross where frequent competitions are organised. The construction of the fun park started 10 years ago and it has been getting bigger and better each year! Three years ago it was proclaimed as the best snow park in France and since then even more features have been added.

For cross country skiers there are cross country tracks in the village and in the village of Vénosc. In the company of a guide, you can also take the cross country skiing tracks on the glacier or the off piste cross country skiing tracks.

From both the resort centre and the neighbouring village of Les Deux Alpes 1800 there are different ways to get on the slopes. This means that there are hardly any queues in Les Deux Alpes and since most pistes extend down to the village, you will not have to walk far to your hotel or apartment after a long day on the mountain!
Show more
Show less
Popular destinations in Les Deux Alpes
Top destinations
Top of page