Hinterglemm
Back
Skiing in

Hinterglemm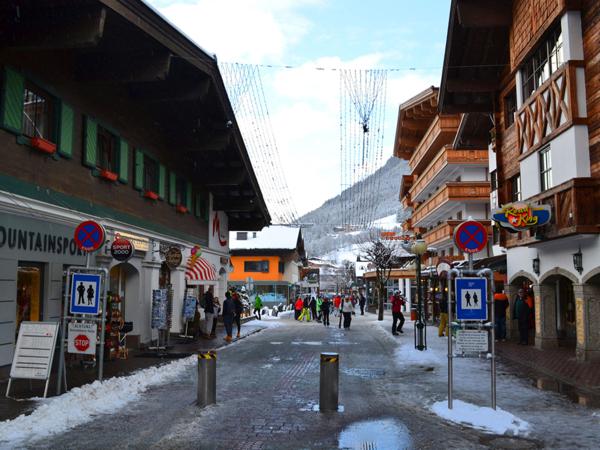 General information
Hinterglemm is a famous, traditional ski resort with a great atmosphere located just above the lively village of Saalbach at the end of the Glemmtal. This is an ideal destination, particularly for novice and intermediate skiers and snowboarders. Both villages are connected to each other by pistes as well as a ski bus service. You will find more than 50 restaurants here, some of which are true local favourites. The cosy mountain huts are a great traditional culinary option. Here, while the Glühwein is kept warm in a large pot on an open fire, you can sit back and try some of the local dishes. Of course there are plenty of lively bars and night clubs where you can dance away the night as well. Besides its long pistes, Saalbach-Hinterglemm is also renowned for its long nights! If you are interested in a more active après-ski you can also head for the indoor swimming pool, the ice skating rink and the tennis and squash courts. You can even decide to go paragliding over the Alps!

This destination has added flight options, if you have booked a holiday on the basis of private transportation. The transport from the airport to your accommodation is not inclusive and needs to be organised yourself. For an attractive fee you can book a rental car with Sunweb Holidays. Of course, you can also use the local public transport or take a taxi instead.

'New: Ski Safari in Saalbach (and Hinterglemm)'

Are you a capable skier or snowboarder and do you want to discover the best slopes and hidden spots in your resort? Then you should join our Ski Safari!

The Ski Safari is aimed at anyone who can already ski or snowboard. If you are comfortable on blue runs then you are fit to join us! Over the course of 3 day trips (on Monday, Tuesday and Wednesday) a professional guide will lead you on the Ski Safari through the entire resort. The groups have a maximum of 10 people in each, and you can choose which group best suits your own level. The groups join up again for a coffee break, at lunch time and of course for the après ski! This is an ideal option for groups of friends with differing abilities and for solo travellers who would like to ski with a group.
Our Motto is 'Enjoy, Relax & Experience'. You are on holiday and we simply want to help you get the most out of it!

The advantages summed up for you:
- Unrestrained skiing in a group.
- Easy level.
- Improve skills with the help of tailored tips and professional guidance.
- Together with a group but at a level you feel comfortable with.
- Visit all the pistes under the supervision of a registered guide.
- Eat and drink coffee in the hand-picked restaurants and some huts off the beaten tourist track!
- After a day on the pistes enjoy a well deserved après-ski program
- Get the most out of your holiday!

PLEASE NOTE:
* In order to join the ski safari you need to have a ski pass and skiing equipment.
* The Ski Safari takes places every Monday, Tuesday and Wednesday.
* The Group meets at 9 AM at the bottom of the piste, you need to make your own way to the meeting point.

Costs: £99 per person.
Show more
Show less
View all accommodations in Hinterglemm
Top of page