Gasthof Taferne
Gasthof Taferne
In het centrum van het leuke kleine dorpje Mandling ligt Gasthof Taferne, een traditioneel en gezellig gasthof. Het zeer vriendelijke personeel staat hier tijdens uw vakantie voor u klaar om uw verblijf zo aangenaam mogelijk te maken. In dit gasthof hangt dan ook een relaxte sfeer waarin u zich direct thuis zult voelen! De eenvoudige appartementen zijn keurig ingericht en geven u een prachtig uitzicht over de bosrijke omgeving waarin dit gasthof zich bevindt. Met de skibus, die naast het gasthof vertrekt, bent u in een mum van tijd op de Reiteralm waar u uw ski- of snowboardkunsten kunt vertonen. Eens zin in wat anders? Naast het gasthof vertrekt een arrenslede, ooit gebruikt als postkoets, waarmee u heerlijke tochten in de prachtige natuur kunt maken. Voor een leuke vakantie in het traditionele Oostenrijk, bent u hier aan het juiste adres!
Read more Gasthof Taferne
View less Gasthof Taferne
There are no room types available
Mandling
The small village of Mandling is located approximately 2 kilometers down the road from the most complete ski mountain in Austria, the Reiteralm. Here you will find the meeting point of the ski school, a beginner run with a practice lift, a fun park for snowboarders, cosy mountain huts and different descents for all levels that also connects to Hochwurzen - Planai - Hauser Kaibling. The Dachstein-Tauern Region is an excellent ski resort with more than 160 kilometers of pistes as well as plenty of options for cross country skiers. The 16 kilometers of cross country skiing tracks in Mandling connect to approximately 180 kilometers of tracks in Ramsau. There is also a total of more than 350 kilometers of cross country skiing tracks in the Dachstein-Tauern Region. Add some cleared hiking trails, ice stick shooting and a cup of Glühwein while you sit back and enjoy a magnificent sleigh ride and you will quickly realise that Mandling has a pretty complete range of activities to keep any visitor entertained.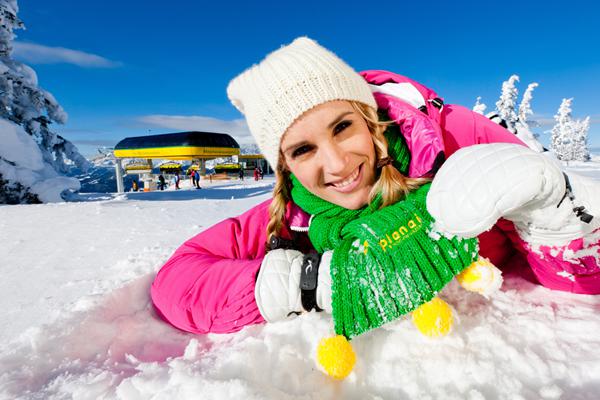 Schladming-Dachstein - Ski Amadé
This modern resort has nine mountains with three of them above 2000m altitude. Four of the nine mountains in this area are connected by connecting lifts: Hauser Kaibling, Planai, Hochwurzen and Reiteralm. These links makes it extremely easy to take day trips to other areas. Schladming-Dachstein offers excellent opportunities for advanced skiers. One example in the Planai, which offers very fast and steep slopes.
Families can enjoy the excellent Galsterbergalm, Fageralm, Stoderzinken and on the other side of the Ennstal, Ramsau am Dachstein. In Ramsau cross-country skiers and hikers will also enjoy themselves with a range of different tracks.
Schladming-Dachstein is really a paradise for skiers. There is the longest descent in the alps here, as well as the Hochwurzen Playground for free style skiers and snow boarders.
Practical information
Capital:
The capital is Vienna.
Language:
The official language is German but English is widely spoken as well.
Time:
There is one hour time difference with the UK (GMT+1).
Money:
The official currency is the Euro.
Tipping:
It is customary in Austria to tip between 5% and 10% in bars and restaurants.
Food & Drink:
Austria is known for its Vienna Schnitzels and Glühwein. Tap water is safe for drinking.
Opening times shops:
Shops are usually open from Monday until Friday from 09.00 AM to 18.00 PM (some shops close during the afternoon). Most shops are closed on Sunday.
Travelling by car:
Snow chains are obligatory in the Alps. You need a toll permit for the motorways in Austria. You can buy the permit at the AA in the UK or in Austria at the major border crossings. The European Commission advises you to wear a safety reflector jacket in the event of a break down or accident. This vest can be purchased from the AA in the UK as well.
Voltage:
The voltage is 230 volt.
Mobile telephone:
UK mobile phones work in Austria as well.
Travel documents:
You need to be in the possession of a valid passport to travel to Austria.
Flight information
Flight packages are not available for this destination/resort. Please see the prices for self-drive packages (including lift passes) on the Prices and Booking tab on the yellow menu above.
Lift pass, lessons and material