Pension Gratlspitz
Pension Gratlspitz
Are you looking for a comfortable and traditional guesthouse in Alpbach? Then Pension Gratlspitz definitely for you. This attractive guest house is well kept and furnished in traditional Austrian style. There is a bus that will take you to the lift, it stops just round the corner. This means you are just minutes away from spending a day in the snow!
Read more Pension Gratlspitz
View less Pension Gratlspitz
Room types
double room type B
for 2 till 3 persons
surface: 20-25m²
Television
bathroom with:bath or shower
toilet
double room type A
for 2 persons
surface: 25m²
Television
bathroom with:bath or shower
toilet
Location and surroundings
distance to centre approx. 100 metres
distance to airport innsbruck approx. 50 kilometres
distance to ski bus stop approx. 150 metres
distance to ski lift bergbahnen alpbach approx. 2 kilometres
nearest shops approx. 200 metres
nearest (mini) supermarket approx. 150 metres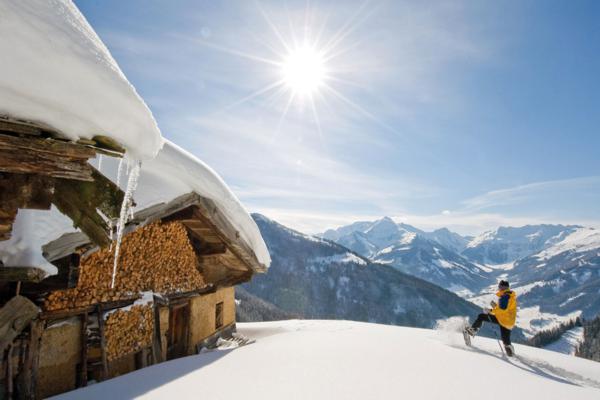 Alpbach
In the 80's Alpbach was voted 'most beautiful village in Austria' and 'Most beautiful flower village of Europe ". The village is proud of its titles and the traditional appearance of the village is guaranteed for many years. Alpbach is located at 1,000 meters on a sunny plateau. This picturesque village is suitable for young and old. There is a nursery slope in the center, so even the little ones can enjoy the snow. In the center are several restaurants and if you want a day doing something other than skiing visit the public sauna or take a dip in the indoor pool. Or go paragliding and discover the amazing area from above! Alpbach is not known as a party destination, but there are several bars where you can reminisce after an active day in the snow.
Location and surroundings
distance to centre approx. 100 metres
distance to airport innsbruck approx. 50 kilometres
distance to ski bus stop approx. 150 metres
distance to ski lift bergbahnen alpbach approx. 2 kilometres
nearest shops approx. 200 metres
nearest (mini) supermarket approx. 150 metres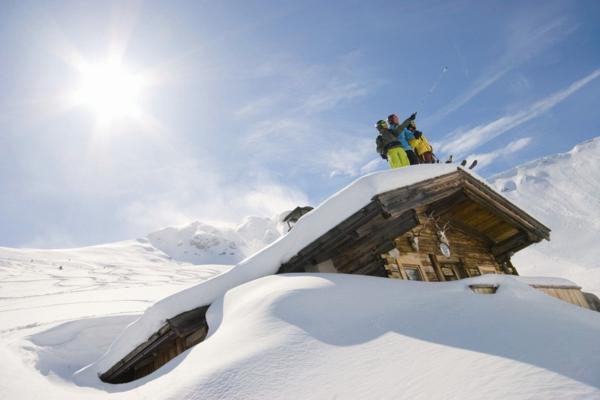 Alpbachtal
Ski Juwel Alpbachtal Wildschönau
With 145 kilometers of slopes and 47 lifts Ski Juwel Alpbachtal Wildschönau offers opportunities for every winter sports enthusiast. The Schatzberg is connected to the Alpbach Valley, providing a vast ski area with an 8-seater gondola. The slopes range from a nursery slope for beginners, beautiful wide slopes for relaxed skiers, to black runs for the real pros. The area also boasts fantastic powder and more adventurous terrain parks for snowboarders. The ski area is particularly popular among beginners and families with children because of the children's facilities and quality child care.
Alpbach
The friendly ski Alpachtal consists of two parts: the Wiedersbergerhornbahn and the Reither Kogel. The Wieder Bergers Horn is the largest and is accessible from Alpbach or Inneralpbach. Here you will find trails for every level and the views from the Wiedersbergerhornbahn Hütte is truly breathtaking. The Reither Kogel is accessible from Reith im Alpbach. Ideal for children and beginners. Make sure you try the 8 km long toboggan run from the Reither Kogel.
Practical information
Capital:
The capital is Vienna.
Language:
The official language is German but English is widely spoken as well.
Time:
There is one hour time difference with the UK (GMT+1).
Money:
The official currency is the Euro.
Tipping:
It is customary in Austria to tip between 5% and 10% in bars and restaurants.
Food & Drink:
Austria is known for its Vienna Schnitzels and Glühwein. Tap water is safe for drinking.
Opening times shops:
Shops are usually open from Monday until Friday from 09.00 AM to 18.00 PM (some shops close during the afternoon). Most shops are closed on Sunday.
Travelling by car:
Snow chains are obligatory in the Alps. You need a toll permit for the motorways in Austria. You can buy the permit at the AA in the UK or in Austria at the major border crossings. The European Commission advises you to wear a safety reflector jacket in the event of a break down or accident. This vest can be purchased from the AA in the UK as well.
Voltage:
The voltage is 230 volt.
Mobile telephone:
UK mobile phones work in Austria as well.
Travel documents:
You need to be in the possession of a valid passport to travel to Austria.
Flight information
Sunweb offers flights and transfers packages to this resort. You can select which airport you wish to travel from in the PRICES AND BOOKING tab above. It is possible to select different flight departure and arrival times in Step 2 of the booking process.
All Sunweb flights are booked with EasyJet. Hold luggage and ski equipment as luggage are NOT included in your package price. This can be added as an extra in Step 2 of the booking process. The price of luggage varies, as per Easyjets policies. All flight bookings include one cabin bag per person (maximum size of 56 x 45 x 25cm; including handles and wheels).
Please read more about the luggage rules and regulations on EasyJet's website. When making a flights booking with Sunweb, you are also agreeing to EasyJet's Terms and Conditions.
Transfers:
Return airport transfers are included in your package price when booking a flight package with Sunweb. These however can be removed in Step 2 of the booking steps if you would like to add in a hire car or seek an alternative travel arrangement. All transfers are shared transfers to and from your accommodation and the airport.
Due to the nature of shared transfers, there may be a wait time at the airport before your departure. This can be up to 1.5 hours. Please note that there will NOT be a Sunweb rep waiting for you at the airport as the transfer is managed by a partner. All information regarding the transfer (meeting point, departure times etc) will be explained on your travel documents that are sent to you 14 days before departure. The transfer will drop you off in the resort area; you may have not be dropped exactly outside your accommodation.
Departure from the UK:
Please ensure that you are not late and have checked in online before arriving at the airport. In addition to checking in online, you will have to enter your passport information. This is called API (advanced passenger information) and you will receive instructions from Sunweb after you have booked the holiday.
Arrival on Resort:
If you are planning on checking in late on your arrival day, it is almost always possible to get into your hotel or apartment. However, it is very important that this is arranged in advance. You will receive your travel documents two weeks before your departure, and this will include instructions on how to arrange your late arrival and collection of the key.
Please Note:
Once you agree to Sunweb's Term's and Conditions you are legally obliged to pay for the holiday and any cancellation fees that may apply.
Lift pass, lessons and material
In step 1 of the booking process, it is indicated which days the lift pass is valid for (eg Sunday to Friday). If you would like the ski pass to start on a different day than shown in the booking steps, you must contact our contact centre by telephone. The booking can then be adjusted.
On destination, it is not possible to change the lift pass start date to another day. An extension of the lift pass can often be booked for an extra surcharge; the price for this can be found in step 1 of the booking process. The discount for "no ski pass" can also be found in the booking process.
Discounts:
The ski pass for children born from 1/1/2014 is free. Children born between 1/1/2001 and 31/12/2013 receive a discount on the ski pass. You will find these discounts in step 2 of the booking process.
Deposit: You must pay the deposit of approximately € 2 on site. You will receive this amount back when you return your pass. ID is required when collecting the ski pass.
The above surcharges and discounts are only valid when booking through Sunweb. At the destinations, other rates may apply.
The lessons cannot be booked in advance. You can arrange this yourself on location.
You can specify that you would like to include ski and snowboard hire directly when booking.
The following types of material can be booked:
Bronze
This material is ideal for beginners and intermediate skiers and snowboarders. This material is particularly agile, so it makes turning and breaking easy. Parallel skiing is also possible with these skis.
Silver
This is ideal material for intermediate skiers and snowboarders. The material is agile, but also suitable to cut corners sharp. Even at high speeds these skis provide great performance.
Gold
These skis and snowboards are made of high quality material, and are perfect for experienced skiers. This comfortable material is suitable on all track types and snow conditions.
Diamond
These are high performance skis and snowboards with the latest technology, and are suitable for the most experienced skiers.
TIP: Tell our rental partner your exact requirements (eg off piste skiing) so they can help you select the right material.