Arx Genusshotel
Arx Genusshotel
The luxurious and trendy Arx Genusshotel is right next to the slopes of the Schladming-Rohrmoos and only 3 km from the centre of Schladming. The rooms are modern, tastefully decorated and equipped with a comfortable bathroom. In the morning you can enjoy a rich and healthy breakfast buffet so that you are full of energy to start your ski day.
In the extensive spa Arx Genusshotel you will find not only a sauna and steam room but also a bio sauna, and an infrared cabin. The restaurant at Hotel Arx offers a combination of traditional Austrian cuisine and experimental dishes. There is also a large selection of donated fine wines.
Read more Arx Genusshotel
View less Arx Genusshotel
Room types
double room comfort
for 2 persons
surface: 30m²
1 double bed
Non-smoking rooms
Balcony
Television
bathroom with: shower, sink, toilet, hair dryer, bath robe, bath slippers
double room general
for 2 persons
surface: 20m²
1 double bed
Non-smoking rooms
Television
bathroom with: shower, sink, toilet, hair dryer, bath robe, bath slippers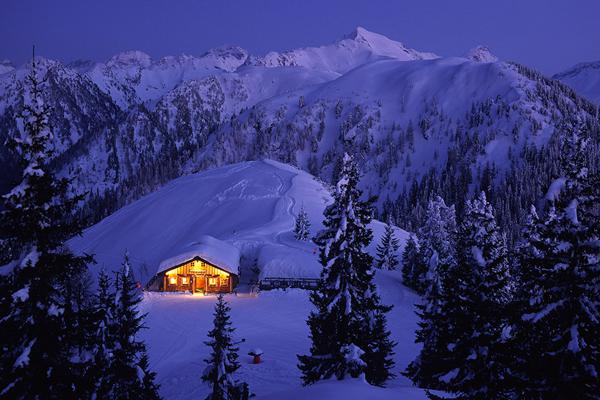 Rohrmoos bei Schladming
Near Schladming, in the ski region of Ski Amadé, you will find the idyllic and small-scale village of Rohrmoos. The easy connections with Schladming increase the accessibility of the resort. The village is situated at a high altitude (1050m), which provides amazing views. One of the unique things about Rohrmoos is that there is a blue piste that runs through the village. So if you do not feel like walking, pop on your skis or snowboard and get there even faster. The resort consists of small hotels and chalets, which give this town its charm. Rohrmoos is very popular with holiday makers that are looking to spend their holiday in a relaxed manner and where there is lots of space around you. For those who do fancy a night out, Schladming is just around the corner. Rohrmoos does, however, have a luge and cross-country tracks around the village.
Location and surroundings
distance to centre: in Rohrmoos at approx. 0 meters, Schaldming approx. 3 kilometres
directly next to the ski piste.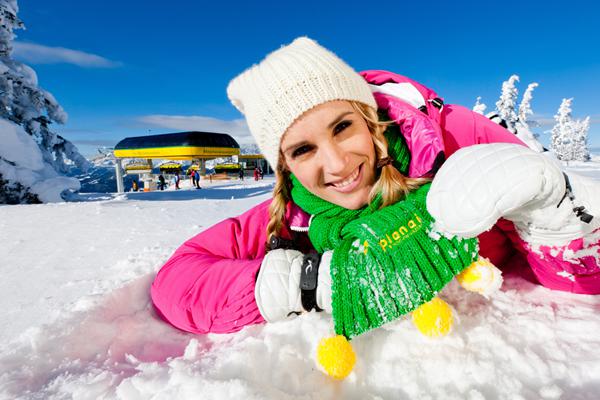 Schladming-Dachstein - Ski Amadé
This modern resort has nine mountains with three of them above 2000m altitude. Four of the nine mountains in this area are connected by connecting lifts: Hauser Kaibling, Planai, Hochwurzen and Reiteralm. These links makes it extremely easy to take day trips to other areas. Schladming-Dachstein offers excellent opportunities for advanced skiers. One example in the Planai, which offers very fast and steep slopes.
Families can enjoy the excellent Galsterbergalm, Fageralm, Stoderzinken and on the other side of the Ennstal, Ramsau am Dachstein. In Ramsau cross-country skiers and hikers will also enjoy themselves with a range of different tracks.
Schladming-Dachstein is really a paradise for skiers. There is the longest descent in the alps here, as well as the Hochwurzen Playground for free style skiers and snow boarders.
Practical information
Capital:
The capital is Vienna.
Language:
The official language is German but English is widely spoken as well.
Time:
There is one hour time difference with the UK (GMT+1).
Money:
The official currency is the Euro.
Tipping:
It is customary in Austria to tip between 5% and 10% in bars and restaurants.
Food & Drink:
Austria is known for its Vienna Schnitzels and Glühwein. Tap water is safe for drinking.
Opening times shops:
Shops are usually open from Monday until Friday from 09.00 AM to 18.00 PM (some shops close during the afternoon). Most shops are closed on Sunday.
Travelling by car:
Snow chains are obligatory in the Alps. You need a toll permit for the motorways in Austria. You can buy the permit at the AA in the UK or in Austria at the major border crossings. The European Commission advises you to wear a safety reflector jacket in the event of a break down or accident. This vest can be purchased from the AA in the UK as well.
Voltage:
The voltage is 230 volt.
Mobile telephone:
UK mobile phones work in Austria as well.
Travel documents:
You need to be in the possession of a valid passport to travel to Austria.
Lift pass, lessons and material
At booking (step 2) is indicated for which days the ski pass is valid (for example: Sunday to Friday). If you want to start your lift pass on a different day than indicated in the booking steps, please contact our contact center by telephone. The booking can then be adjusted. On the spot it is not possible to change the starting day of the ski pass. An extension of the ski pass can often be booked extra; the price for this can be found in step 2 of the booking steps. The discount for "no lift pass" can also be found in step 2 of the booking steps.
Discounts:
The ski pass for children born after 1/1/2013 is free of charge. Children born between 1/1/2000 and 31/12/2012 receive a discount on the ski pass. These discounts can be found in the calculation of your travel sum.
Identification is required when collecting the ski pass.
The surcharges and discounts mentioned above are only valid before arrival. Different rates are applied on the spot
Wahoo! Your alert has been activated
Unfortunately something went wrong...