Pension Kogler
Pension Kogler
Welcome to the family Kogler! The simple yet cosy bed and breakfast is located approximately five minutes from the centre and is located directly on the ski lift of Reith. The spacious rooms have a nice balcony with wonderful views.
Read more Pension Kogler
View less Pension Kogler
There are no room types available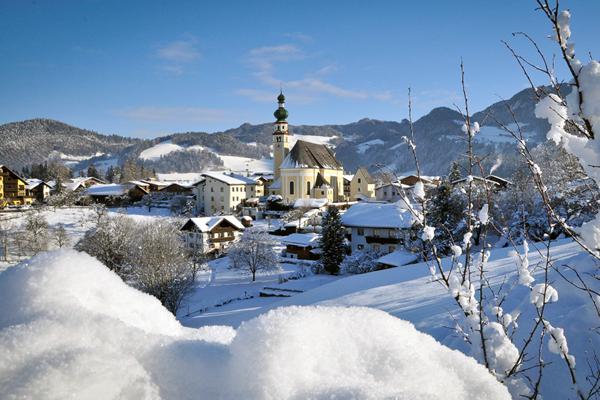 Reith im Alpbachtal
Reith im Alpbach offers skiing fun for beginners and advanced. This village is perfect for children and is known as family and flower village with children and nature a central part of the village. The Yuppi's Kids Club is open five days a week and there is a children's park with mini golf, electric cars and a petting zoo. As well as great skiing and snowboarding, there are also several hiking trails through the beautiful countryside. The village exudes a typical Tyrolean atmosphere with great hospitality. In the center there are several bars. Reith im Alpbach Valley is perfect for an unforgettable winter holiday with the whole family.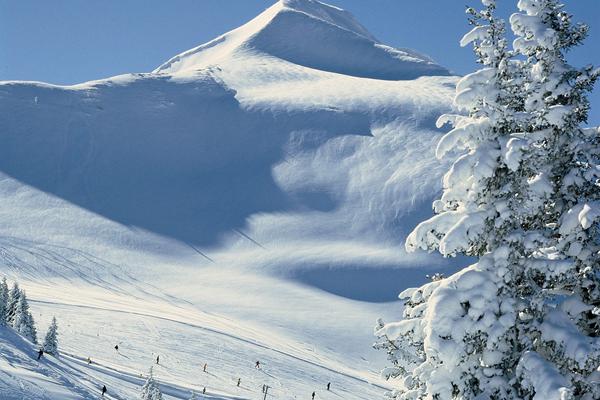 Alpbachtal
Ski Juwel Alpbachtal Wildschönau
With 145 kilometers of slopes and 47 lifts Ski Juwel Alpbachtal Wildschönau offers opportunities for every winter sports enthusiast. The Schatzberg is connected to the Alpbach Valley, providing a vast ski area with an 8-seater gondola. The slopes range from a nursery slope for beginners, beautiful wide slopes for relaxed skiers, to black runs for the real pros. The area also boasts fantastic powder and more adventurous terrain parks for snowboarders. The ski area is particularly popular among beginners and families with children because of the children's facilities and quality child care.
Alpbach
The friendly ski Alpachtal consists of two parts: the Wiedersbergerhornbahn and the Reither Kogel. The Wieder Bergers Horn is the largest and is accessible from Alpbach or Inneralpbach. Here you will find trails for every level and the views from the Wiedersbergerhornbahn Hütte is truly breathtaking. The Reither Kogel is accessible from Reith im Alpbach. Ideal for children and beginners. Make sure you try the 8 km long toboggan run from the Reither Kogel.
Practical information
Capital:
The capital is Vienna.
Language:
The official language is German but English is widely spoken as well.
Time:
There is one hour time difference with the UK (GMT+1).
Money:
The official currency is the Euro.
Tipping:
It is customary in Austria to tip between 5% and 10% in bars and restaurants.
Food & Drink:
Austria is known for its Vienna Schnitzels and Glühwein. Tap water is safe for drinking.
Opening times shops:
Shops are usually open from Monday until Friday from 09.00 AM to 18.00 PM (some shops close during the afternoon). Most shops are closed on Sunday.
Travelling by car:
Snow chains are obligatory in the Alps. You need a toll permit for the motorways in Austria. You can buy the permit at the AA in the UK or in Austria at the major border crossings. The European Commission advises you to wear a safety reflector jacket in the event of a break down or accident. This vest can be purchased from the AA in the UK as well.
Voltage:
The voltage is 230 volt.
Mobile telephone:
UK mobile phones work in Austria as well.
Travel documents:
You need to be in the possession of a valid passport to travel to Austria.
Flight information
Flight packages are not available for this destination/resort. Please see the prices for self-drive packages (including lift passes) on the Prices and Booking tab on the yellow menu above.
Lift pass, lessons and material
Kortingen:De skipas voor kinderen geboren na 1/1/2013 is gratis. Kinderen geboren tussen 1/1/2000 en 31/12/2012 krijgen korting op de skipas. Deze kortingen vind je terug in de berekening van je reissom.
Foto:Skipassen voor kinderen en jongeren kunnen alleen op vertoon van een geldig legitimatiebewijs met foto verkregen worden.
Borg:Ter plaatse dien je de borg van circa € 2,- te voldoen. Dit bedrag krijg je terug wanneer je de skipas weer inlevert.
Bovenstaande toeslagen en kortingen zijn alleen bij boeking geldig. Ter plaatse worden andere tarieven gehanteerd.
Bij boeking (stap 2) is aangegeven voor welke dagen de skipas geldig is (bijv. zondag tot vrijdag). Als je de skipas op een andere dag wil laten ingaan dan aangegeven in de boekingsstappen moet hiervoor telefonisch contact op worden genomen met ons contact center. De boeking kan dan worden aangepast. Ter plaatse is het niet mogelijk om de skipas op een andere dag in te laten gaan. Een uitbreiding van de skipas is vaak extra bij te boeken; de prijs hiervoor vind je terug in stap 2 van de boekingsstappen. Ook de korting voor "geen skipas" is terug te vinden in stap 2 van de boekingsstappen.
You can select ski and snowboard hire in step 2 of the booking steps.
The following types of material can be booked:
Bronze
This material is ideal for beginners and intermediate skiers and snowboarders. This material is particularly agile, so it makes turning and breaking easy. Parallel skiing is also possible with these skis.
Silver
This is ideal material for intermediate skiers and snowboarders. The material is agile, but also suitable to cut corners sharp. Even at high speeds these skis provide great performance.
Gold
These skis and snowboards are made of high quality material, and are perfect for experienced skiers. This comfortable material is suitable on all track types and snow conditions.
Diamond
These are high performance skis and snowboards with the latest technology, and are suitable for the most experienced skiers.
TIP: Tell our rental partner your exact requirements (eg off piste skiing) so they can help you select the right material.
Wahoo! Your alert has been activated
Error! Unfortunately something went wrong...