Hotel Marco Polo
Hotel Marco Polo
The popular Hotel Marco Polo is within walking distance of the La Massana gondola. All rooms are well-furnished and equipped with a flat-screen TV, a safe and private bathroom. In the modern restaurant, you can enjoy an extensive buffet both in the morning and in the evening.
Read more Hotel Marco Polo
View less Hotel Marco Polo
Room types
double room
for 2 till 3 persons
double bed or single beds
Balcony
Television (flat screen, satellite television)
Telephone
bathroom with: bath or shower, toilet, hair dryer
heating: (included in the package price)
place in car park: circa 7,00 € per unit per night (to be paid at resort)
wireless internet available in public area: (free of charge)
wireless internet available in the room: (free of charge)
wireless internet at the reception: (free of charge)
baby cot: (free of charge) (to be mentioned at reservation)
safe available in the room: (free of charge)
Location and surroundings
distance to centre: approx. 250 metres
distance to Airport: BCN approx. 220 kilometres
distance to bus stop approx. 100 metres
distance to ski lift in Vallnord at approx. 500 meters: Grandvalira approx. 9 kilometres
nearest shops approx. 200 metres
nearest (mini) supermarket approx. 200 metres
nearest restaurant approx. 50 metres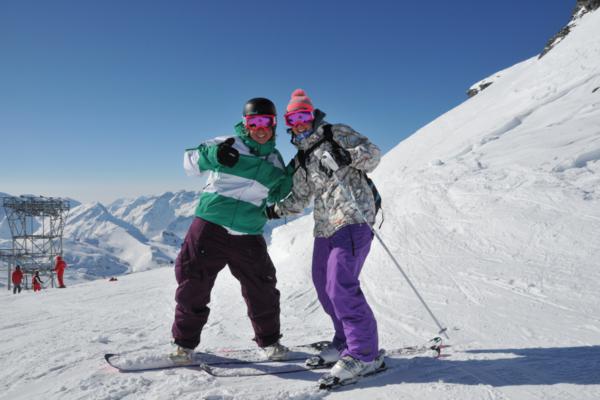 La Massana
La Massana is approximately five kilometers from Andorra de la Vella, the capital of the country. Here you can shop to your heart's content. It is a popular ski area among winter sports enthusiasts because the modern gondola lift connects La Massana with the Pal-Arinsal ski area. This beautiful area has fine wooded descents and is therefore an ideal place to practice. In the evenings there are many cafés, restaurants and après ski bars where the day can be fully concluded!
Location and surroundings
distance to centre: approx. 250 metres
distance to Airport: BCN approx. 220 kilometres
distance to bus stop approx. 100 metres
distance to ski lift in Vallnord at approx. 500 meters: Grandvalira approx. 9 kilometres
nearest shops approx. 200 metres
nearest (mini) supermarket approx. 200 metres
nearest restaurant approx. 50 metres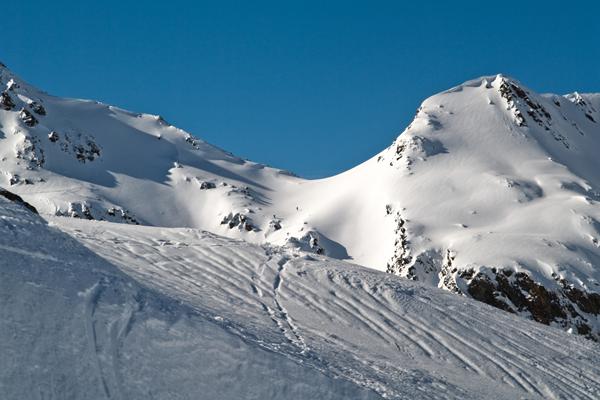 Vallnord
The Vallnord ski area consists of three small ski areas; Pal, Arinsal and Arcalis and is located near the Spanish border in a wooded area. The smaller areas, Pal-Arinsal and Ordino-Arcalis are easily accessible even if they are not connected. The area has 92 kilometers of marked pistes and because of the many differences in altitude it is known for this. Because the gondola offers a good connection between the ski areas, there are many opportunities for beginners but also for the winter sports enthusiast who likes to take on the challenge.
The long, narrow pistes in Arinsal are a good feature of this region. Especially for beginners this is a great ski area, the advanced skier will have to look for the challenge more in the higher slopes. There is also plenty to do for snowboarders. In Arinsal there are several options in the large freestyle park and in Ordino there are the best off-piste options in Andorra. Hikers are dependent on the occasional difficult mountain hikes in the Ordino valley.
Practical information
Capital:
The capital is Andorra la Vella.

Language:
The official language is Catalan. Besides Catalan, Spanish and French is widely spoken.

Time:
There is no difference with the UK.

Currency:
The official currency is the euro .

Voltage:
The voltage is 230 volts.

Travel documents:
You must have a valid passport or a valid ID.

Telephoning:
UK mobile phones work in Andorra. To call from UK to Andorra, first dial the country code 00376 and then the area code without zero and then the phone number. From Andorra to the UK the country code 0044.

Emergency number:
The national emergency number is 112.

Traveling by car:
The national roads are passable. The highways in Andorra have tolls. In France, the majority of motorways have tolls. Andorra has no general duty to winter tires. However, on some routes snow chains or snowtires are required. This is indicated by signs. Information about the use of snow chains and snow tires can be obtained from the ANWB.
In a breakdown or accident, it is mandatory that all road users wear a reflective vest. The warning triangle should be placed no more than 1 metre from the edge of the road. Make sure the warning triangle is placed behind the vehicle that has broken down or behind the accident, it is also required that you put on your hazard lights.

Food and drink:
In Andorra there is something for everyone. There is a lot of fish eaten and both Spanish and French dishes are served here often.

Tipping:
Giving a tip of around 5% in bars and restaurants is common practice.

Hours:
The shops are open from 09:00 to 20:00 Monday to Friday. On Sunday the shops are open until 19:00. Some shops are closed in the afternoon between 13:00 and 15:00. Stores in smaller towns close before the afternoon and are closed on Sundays .

Holidays:
- Mary Immaculate Conception: December
- Christmas: 25 and December 26
- New Year: January 1
- Epiphany: January 6
- Carnival Sunday: March
- Constitution Day: March

Safety:
Wearing a helmet in Andorra is not mandatory but is strongly recommended (especially for children). In a ski class wearing a helmet is mandatory.
Flight information
Sunweb offers flights and transfers packages to this resort. You can select which airport you wish to travel from in the PRICES AND BOOKING tab above. It is possible to select different flight departure and arrival times in Step 2 of the booking process.
All Sunweb flights are booked with EasyJet. Hold luggage and ski equipment as luggage are NOT included in your package price. This can be added as an extra in Step 2 of the booking process. The price of luggage varies, as per Easyjets policies. All flight bookings include one cabin bag per person (maximum size of 56 x 45 x 25cm; including handles and wheels).
Please read more about the luggage rules and regulations on EasyJet's website. When making a flights booking with Sunweb, you are also agreeing to EasyJet's Terms and Conditions.
Transfers:
Return airport transfers are included in your package price when booking a flight package with Sunweb. These however can be removed in Step 2 of the booking steps if you would like to add in a hire car or seek an alternative travel arrangement. All transfers are shared transfers to and from your accommodation and the airport.
Due to the nature of shared transfers, there may be a wait time at the airport before your departure. This can be up to 1.5 hours. Please note that there will NOT be a Sunweb rep waiting for you at the airport as the transfer is managed by a partner. All information regarding the transfer (meeting point, departure times etc) will be explained on your travel documents that are sent to you 14 days before departure. The transfer will drop you off in the resort area; you may have not be dropped exactly outside your accommodation.
Departure from the UK:
Please ensure that you are not late and have checked in online before arriving at the airport. In addition to checking in online, you will have to enter your passport information. This is called API (advanced passenger information) and you will receive instructions from Sunweb after you have booked the holiday.
Arrival on Resort:
If you are planning on checking in late on your arrival day, it is almost always possible to get into your hotel or apartment. However, it is very important that this is arranged in advance. You will receive your travel documents two weeks before your departure, and this will include instructions on how to arrange your late arrival and collection of the key.
Please Note:
Once you agree to Sunweb's Term's and Conditions you are legally obliged to pay for the holiday and any cancellation fees that may apply.

Lift pass, lessons and material
The La Massana ski pass (Pal-Arinsal) is included in the price.
When booking, it is indicated for which days the ski pass is valid (eg Sunday to Friday). If you want the ski pass to enter on a different day than indicated in the booking steps, you must contact our contact center by telephone. The booking can then be adjusted. On site it is not possible to let the ski pass enter on another day. An extension of the ski pass can often be booked extra; the price for this can be found in the further course of the booking steps. The discount for "no ski pass" can also be found in the booking process.
Discounts:
The ski pass for children up to 5 years old is free (on presentation of proof of identity).
If you book before 31/10/2019: you will receive an early booking discount of € 16.80 on the 6-day ski pass. This discount is calculated automatically.
Great! We will let you know as soon as this accommodation is bookable for Winter 2020/2021.
Unfortunately something went wrong...